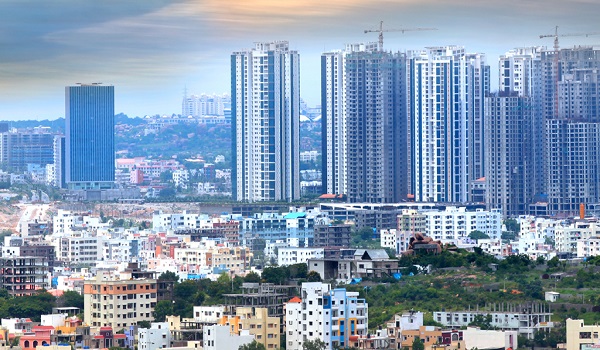 Provident Botanico offers luxurious apartments in the prime locations of East Bangalore, Soukya Road, near Whitefield. The project utilizes cutting-edge technology with all the modern amenities and luxurious facilities.
Location: Study the area regarding the physical and social infrastructure and the possibility for expansion and growth.
Budget: Stick to your budget when looking for property; do not exceed this value. If there are chances of taking a loan, ensure the repayment options are feasible.
Market: Conduct a thorough study of the residential demand in the location of interest before investing in property. It will give you an idea of the prevailing prices in the locality.
Builders: Make an in-depth analysis of all the real estate development companies developing projects in your location of choice. Study the builders, their reputation, and their trustworthiness.
Exclusive amenities: Each apartment project provides luxurious and exclusive amenities to its residents, who can have full access without extra charges.
Varied lifestyle: Apartment living is a varied experience for the residents, giving a harmonious life in a gated community.
Unity: The residents will share a feeling of connectedness and bond as they are living in different spaces of a single building and will get to mingle easily.
Advantages of investing in Soukya Road
Soukya Road is a perfect place for buyers and investors because of its location and the infrastructure offered.
High-end facilities: The place offers numerous IT companies and major multinational corporations, which provide the area with a rich blend of high-end facilities and a high-class population.
Accessibility: The place offers easy connectivity to many national and state highways, such as NH 648, and is near metro and railway stations.
Infrastructure: Many working professionals prefer this place due to its proximity to Whitefield, a hub of IT and Teck parks. So, the infrastructure of this place is developing daily.
Greater opportunities: the place will provide direct access to many multinational companies, allowing residents to get jobs easily.
Advantages of Investing in Bangalore
Bangalore is a rapidly growing city. Tremendous development in employment opportunities, urbanization, social life, education, and hospital facilities make it an appealing destination for investors and home buyers.
Sustained job growth: The IT sector is a premium promoter for the state's economy. The uptrend in IT careers with good salary scales has improved the number of potential buyers.
Return on investment: Investing in property in Bangalore will assure a good return on investment regarding resale value. In terms of rentable possessions, owning real estate in Bangalore will provide a high rentable income for the owner.
Higher pay scale: The City will provide a better pay scale to the working professionals, which is the main attraction of people migrating to Bangalore.
Physical infrastructure: The City boasts the best-developed infrastructure with well-developed roads and several flyovers. More developmental projects are underway, further boosting the real estate desirability of Bangalore.
Quality of life: Reputable builders provide homes that are par excellence in grade and lifestyle. Homes are now developed to strike a flawless harmony between resort-like living while being easily attainable to reputed schools, hospitals, office spaces, and much more.
Advantages of investing in Provident Housing Limited
Provident is an established and trustworthy company in the real estate industry, started in 2008 as a subsidiary of Puravankara Group. The builder has always focused on providing quality and flawless projects to their clients, which meets the buyers' expectations.
Customer Priority: The builder will always give special consideration and respect to their clients. Given priority to the clients only.
Meeting expectations: The projects are designed in such a way as to meet the needs and expectations of the clients.
Environment friendly: Most of the builder's projects mainly focus on the environment and greenery, which will balance the planet's sustainability.
Assured service: The builder will always utilize quality materials during construction, providing quality assurance to the buyers.
Value for money: The project always provides value for money, which is paid and will be worth each penny.